Thursday, February 9, 2017
Each year, the Pantone Colour Institute releases the 'it' colour of the year, for 2017 the inspiration comes from nature's very own neutral: green. The Pantone colour of the year for 2017 is Greenery, a shade that captures the fresh beauty of nature, synonymous with new beginnings and the freshness of the first days of spring.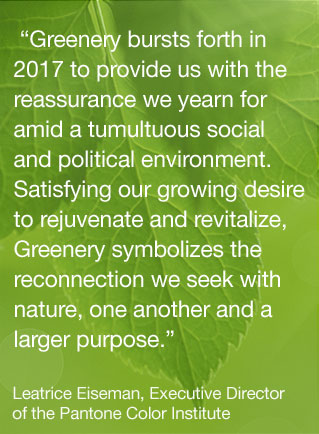 When we think of green, it's not typically considered to be the most wearable or versatile colour, but the Pantone Colour Institute provides 10 palettes offering a range of colour combinations with the Greenery shade. It's trans-seasonal shade that can be paired with neutrals, pastels, metallics, bright and deep tones. We cannot wait to see how it is incorporated in tomorrow's commercial and residential spaces.
We sat down with Olympia Tile's Director of Research and Product Development expert Anila Bregasi to discuss the effect Pantone's colour selection will have on the interior design of residential and commercial spaces, as well as the product selection at Olympia Tile for 2017.
What do you think about Pantone's 2017 colour selection?
Greenery - The most beautiful color on earth. It's a message that winter is coming to an end and the refreshing season of spring is approaching. It gives one the desire to reconnect with nature and disconnect from technology, catering to our craving to escape modern society and to head outdoors instead. This color makes us stop and breathe. The Greenery colour is synonymous with all that's refreshing, renewing, reviving, rejuvenating, restoring, and energetic.
How is Olympia Tile embracing Greenery?
Every year we keep an eye on the Pantone's selections. This year's colour is rather bold, but we do have products that reflect this beautiful shade.
How do you envision interior designers will integrate Greenery into their projects?
This color will be spotted everywhere this year, especially in the beauty and fashion industries. I also see this color being used as an accent color in interior decor.
It's a color that will do well in accent elements such as, natural or artificial pot plants, tabletop decors, wall paint, curtains, etc. I can also see it integrated into more permanent elements such as: wall tiles for bathrooms and/or kitchen backsplashes.
Where do you think we will be seeing more of Greenery in residential designs or commercial designs?
This color will be seen in both residential and commercial designs. Especially as an accent colour appearing in plants, wall paint, accent tiles, and much more.
Can you suggest some products that Olympia currently carries that align with Greenery?
Colour and dimension series, Regal series, and Cristallo.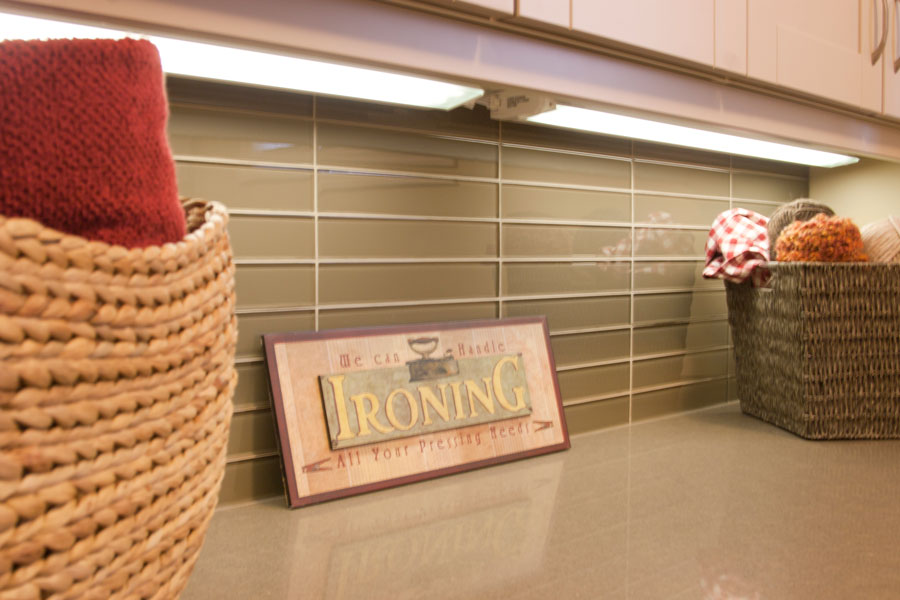 Pictured above: Our Cristallo series tile in the colour 'Taupe'.
To receive more product information and design inspiration, please sign up to our newsletter and follow us on Instagram, Houzz, Pinterest, Facebook and youtube.
Looking for additional inspiration around the Greenery colour? Check out our Pinterest board.

Friday, September 16, 2016
Our Kerlite Plus collection of tile ushers in a new era of tiling in architecture and interior design. Kerlite Plus is a collection of tile created from the latest innovations in technology. The result is a tile produced in an environmentally friendly fashion, that is thin yet incredibly strong and durable.
The Kerlite Plus tile has revolutionised the world of contemporary architecture. It's extremely thin, and the large sizes and perfect flatness that are obtained make it an excellent selection for both residential and commercial applications, inside or out. Moreover, it is easy to install and maintain, offering a water resistant surface that can tolerate cold temperatures and frost.
Kerlite Plus is a coloured-base porcelain tile with fiberglass backing, the fibreglass backing provides cracking resistance, and allows for application in any situation, all this in a thickness of only 3.5 mm and 5.5 mm.
This collection of porcelain is available in 5 gorgeous styles:

The BLACK & WHITE style plays off the polar opposites of light and darkness, yin and yang. It's available in chic Black and the immaculate Ultra White colour in 3.5 mm thickness.

Combine the classic beauty of limestone with a contemporary palette of colours using the ELEGANCE style of the Kerlite Plus series. Named after elegant streets in Italy, the ELEGANCE style is available in 3 colours, including: Farini, Tronabuoni, and Condotti available in 3.5mm thickness.

Marble-inspired designs are always crowd pleasers, so it's no surprise that EXEDRA is a truly mesmerizing style. Inspired by the timeless beauty of marble, the designs for these marble replicas were researched in the world's most well-known caves - creating a truly authentic style. EXEDRA offers a selection of five marbles replicas, including Calacatta (white), Marfil (cream), Travertino (beige), Pulpis (brown), and Amadeus (charcoal) available in 3.5mm thickness and a natural finish.

Oaks is a perfect replica of wood, opening up a world of new design and ideas. The natural feel of Oaks is available in five different colours: Polar (bone), Timber (sand), Land (beige), Rain (grey), and Fossil (charcoal). Recapture the natural appeal of wood in floors and walls just like you have always imagined, available in 3.5mm thicnkness.

Incorporate the industrial look into your space with the METAL style of the Kerlite Plus series. METAL offers a unique metallic effect, ideal for external facades and contemporary settings. Available in three colours: Platinum, Corten and Iron and 5.5mm thickness.
Installation
Kerlite Plus is lightweight, easy to cut, drill, and install, making its application possibilities virtually endless; An added bonus of Kerlite Plus is that it can be installed over existing flooring, saving time, money and the mess of tearing off and disposing of old material.
Maintenance
Kerlite Plus is suitable for any climatic condition, including the very cold as it's frost-resistant. Kerlite Plus also has Microban technology that is antimicrobial, making for a hygienic and long lasting tile. It does not absorb odours and liquids, so it's easy to keep clean with minimal effort. It can endure high temperature and flames, not giving off smoke in the event of fires, nor toxic substances.
Applications
This collection is incredibly versatile, it has been used everywhere from traffic tunnels to interiors and facades. Its properties make it an excellent choice for architectural projects, it's light, available in large sizes, easy to install, offers acoustic comfort, salt and frost resistant, easy to remove dirt and graffiti, fire-proof and eco-friendly. What's truly incredible is that Kerlite Plus retains its properties even after heavy traffic and frequent cleaning. You can see an application of Kerlite Plus in an architectural structure below, pictured is the Variante di Valico in Italy.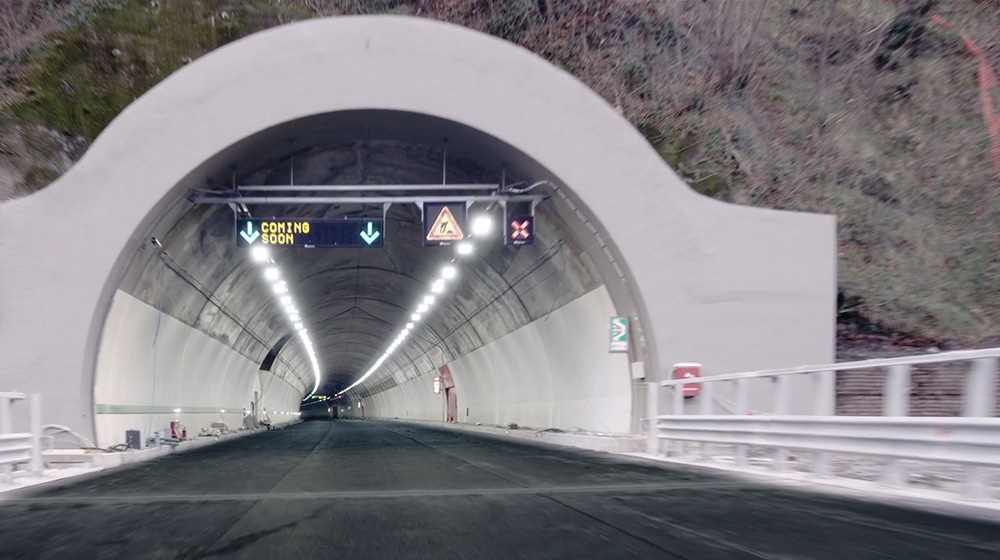 In addition to floors, walls and facades, we also recommend the Kerlite Plus collection for kitchen and bathroom countertops tops, since it's a very easy slab to cut, drill and shape into whichever shape and size you need.
We are continually expanding our stocking selection of Kerlite Plus thin porcelain slabs. Stay tuned for new additions of 5.5mm thick slabs to this program later this fall!
Learn more about the Kerlite Plus program by watching the video playlist below.
Friday, August 12, 2016
Today there are more interesting shapes, colours, sizes, and textures of tile to choose from than ever before. The traditionally square or rectangles tiles are increasingly replaced (or complemented) by more playful shapes like hexagonal, echelon, penny round, chevron and others. Even the more traditional shapes are made more exciting through interesting laying patterns, such as herringbone.
Below we explore some of our favourite picks for uniquely shaped tiles. For even more examples of unique shapes, follow our Instagram account, where we'll be posting finished interiors and products featuring neat tile shapes.
If you're looking for a truly unique collection of wall tiles, look no further than our Arc series. Featuring a raised 3D surface in an arc shape and 5 great colours, this series allows for a variety of playful designs combinations that will make for unforgettable spaces.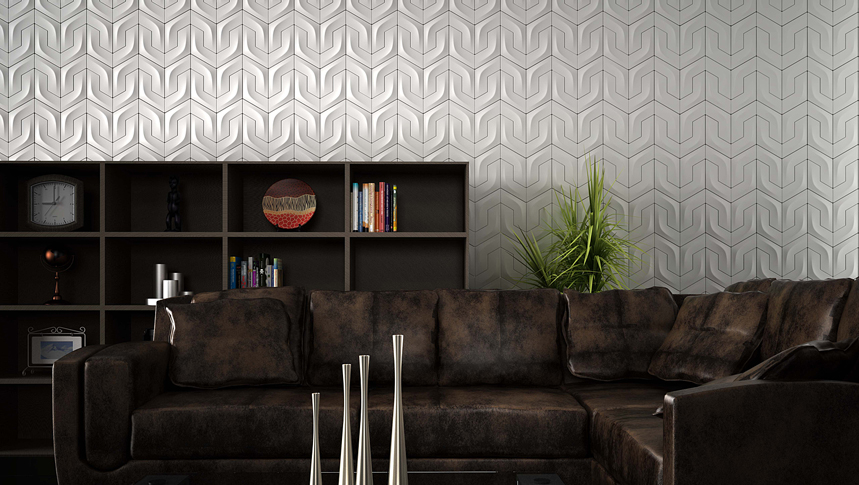 A simple but unique shape, the diamond-shaped tile can be found in our new Queen series of porcelain tiles. Available in 2 contemporary colours: Snow White and Tender Grey with a glossy finish. They're a selection of wall tiles that would be suitable for both commercial and residential spaces.
The Queen series is available in 2 glossy colours:

The world is your Kanvas
The Kanvas series is inspired by the look of plastered concrete walls, showing the brush strokes and passages of paint rollers. The result is a soft, slightly textured surface, offered in a neutral earth toned colour palette. Playing with colour combinations and different shaped tiles in this series make it suitable for a large variety of projects, particularly in a large spaces. Suitable for both wall and floor applications in residential and commercial spaces. Some of the creative patterns created with the rhombus shaped tile in this series are featured below.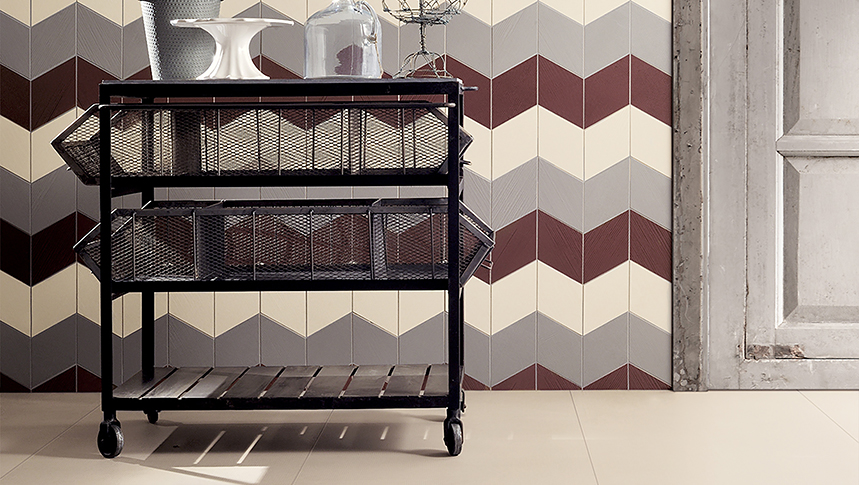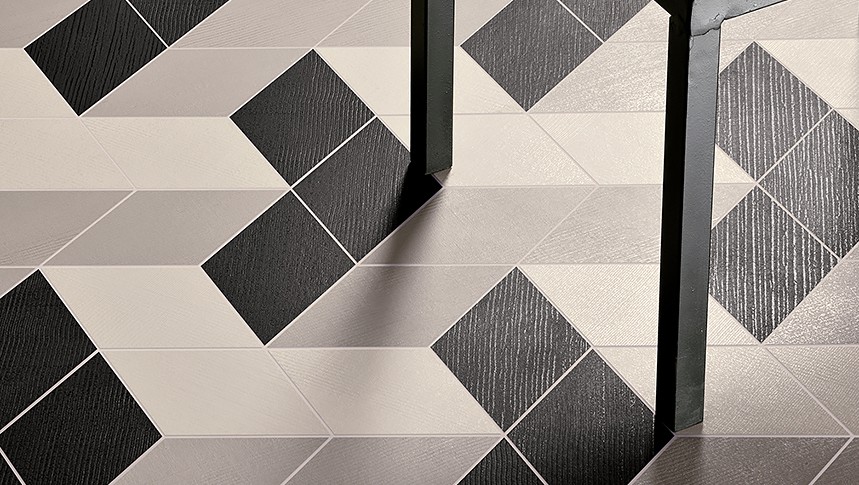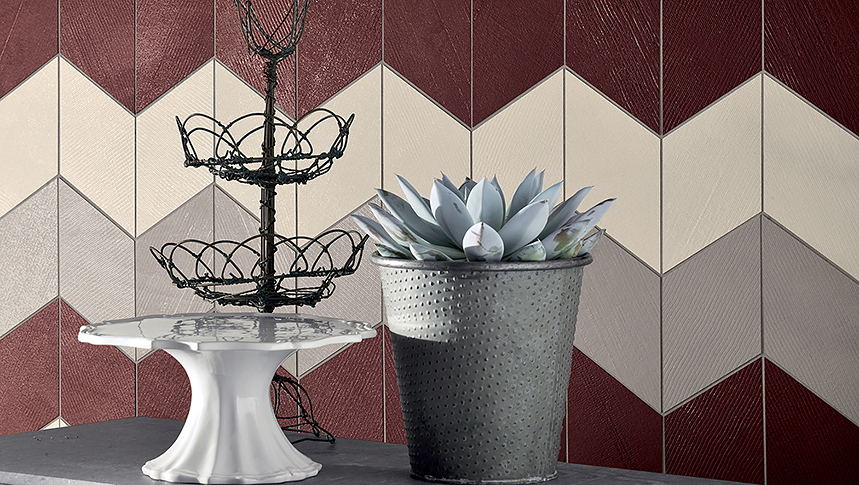 Learn more about the Kanvas series from our Kanvas Series product guide.
Explore more colours from the new Kanvas series:

The best of both worlds: Hex & Marble
The timeless beauty of marble is combined with the trendy hexagon shape in our Roma series of porcelain tile. Available in 4 colour variations in hexagons and bricks, which are complemented by 2 hexagonal decor options that feature different coloured marble borders. The Roma series tiles are suitable for both floor and wall applications.
More variations of the Roma Series:

Combine the sleek metallic look of aluminum with a range of different shapes and you've got our Aluminum series. Available in various sizes and patterns, with a brushed finish. This series is meant for interior residential and commercial wall applications only, and is not suitable for wet applications.


Other variations from the Aluminum series:

Any Colour Your Like
Our very popular Colours and Dimension series, which features over 30 different colours and 7 different sizes, is now available in the coveted chevron pattern. The chevron pattern tiles are available in 7 modern colours, ranging from arctic white to black, suitable for wall applications in both residential and commercial spaces.
See more colours from the Chevron verision of the Colours & Dimension Series:

A modern, trendy echelon pattern mosaic in three attractive marbles. For residential and commercial walls, and residential floors.


Explore more products from the Boutique series: